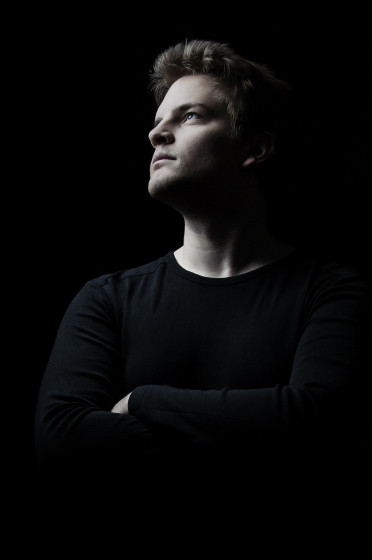 Age: 28, born in March 1989
Born in Brålanda, Sweden; resident in Trollhättan, near Gothenburg.
Where I work: Lindhes Foto (camera store) in Trollhättan as a salesman and a studio photographer
Occupations I had: Salesman in a camera store / Photographer
I've shot for:
– Rock Magazine Crankitup.se (Also Editor in chief)
– Swedish film festival Novemberfestivalen
– Camera store Lindhes Photo in Trollhättan
– Music Magazine Twist Magasine
– News site BoomMoments.se
– Elitphoto ("model for a day")
– Conductor Ulf Wadenbrandt
Interests / Hobbies:
I love to socialize! Hanging out with my friends is one of the best things I know. It is really wonderful to be with the ones you love! Then of course photography, that's my biggest passion in life! I eat, breath and live photography and it is what I one day want to do full time! Then comes music. I play the guitar and sing (as many photographers do for some reason 😉 ) but unfortunately not as often as I'd like really. Other things that I like to do on my spare time is web design, work out at the gym, play poker – particularly the Texas Hold-em, billiards, watch movies, read books. You know, the usual stuff.
5 things I wish I had in my camera bag:
1. Nikon AF-S 14-24/2,8 G ED
2. Nikon AF-S 85/1,4G ED
3. More SB-910's
4. Nikon SD-9 battery pack's
5. Gossen Digipro F2 Light Meter
Favorite Bands: (In no particular order)
Iron maiden, Nightwish, Sabaton, Mark Knopfler, Smash Into Pieces, TOTO & Dead by April.
Favorite Photographers: (In no particular order)
Joe McNally (flash photography), Alan Hess and David Bergman (concerts), Joel Grimes (composites), RC Conception (HDR), Scott Kelby (studio portraits) and many many more…
Favorite Magazines:
I don't read to many magazines but Fitness for Men is the only one I have a subscription of so I'll say that one.
Favorite TV Shows: (in no particular order)
Blindspot, Sons of Anarchy, the Vampire Diaries, the Big Bang Theory, the Walking Dead, Arrow, the Originals, The Flash, Beverly Hills 90210… and many others…
Favorite Software:
Lightroom CC, Photoshop CC, Spotify, Google Chrome
I've been blogging since:
September 2008, all in all, but on this site since December 2009. I'm from Sweden and pretty much all of my readers are from Sweden so my blog will most likely be in Swedish since it is most convenient.
What's the blog about?:
The blog is mainly about my passion for photography, design and technology. But you'll also be able to read about my daily life, future plans and other stuff happening in my life.
Photography is truly my passion and I hope you will like what you see here on my website!
I have a photo page on Facebook that you are free to check out and I'd really appreciate it if you click on the "like" button on the site and spread it further! facebook.com/RobertQvistPhotography
Would you like to contact me, my email rob[at]robertqvist.com is always available!