Welcome to my crib! So who am I?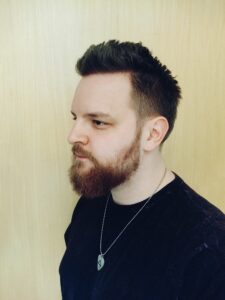 Hey there, I'm Robert Qvist, the mastermind behind Robert Qvist Photography and the editor in chief of the rock and metal Magazine Crankitup.se! Ever since I got my hands on that first trusty disposable camera, I knew I was destined for a life behind the lens. Now, I'm here to capture the magic of your moments, one frame at a time.
Specializing in concert and portrait photography, I've honed my skills to capture the raw energy of live performances and the essence of every individual I photograph. Whether it's the electric atmosphere of a rock concert or the intimate beauty of a personal portrait, I'm there to freeze those precious moments in time.
Based in the charming town of Trollhättan, Sweden, my camera and I are always ready for an adventure. From local shoots to jet-setting across the globe, I'm excited to bring my unique perspective to clients near and far. No distance is too great when it comes to creating stunning visuals that tell your story.
With over a decade of professional experience, I've fine-tuned my craft to deliver exceptional results. I've had the pleasure of being recognized for my work, receiving accolades and praise along the way. But the real reward for me is seeing the smiles on my clients' faces when they see their cherished moments transformed into timeless photographs.
Photography is a passion, a story, and a memory all rolled into one. And I've got plenty of captivating tales to share from my adventures behind the camera. From capturing the elusive perfect shot at a music festival to the unexpected encounters with fascinating people, there's never a dull moment in this creative world.
Ready to embark on this photographic journey together? Let's connect, share stories, and create stunning images that will make you smile for years to come. Reach out to me via my email or social media, and let's capture the magic!
I've shot for:
– Rock Magazine Crankitup.se (Also Editor in chief)
– Swedish film festival Novemberfestivalen
– Camera store Lindhes Photo in Trollhättan
– Music Magazine Twist Magasine
– News site BoomMoments.se
– Elitphoto ("model for a day")
Would you like to contact me, my email rob[at]robertqvist.com is always available!