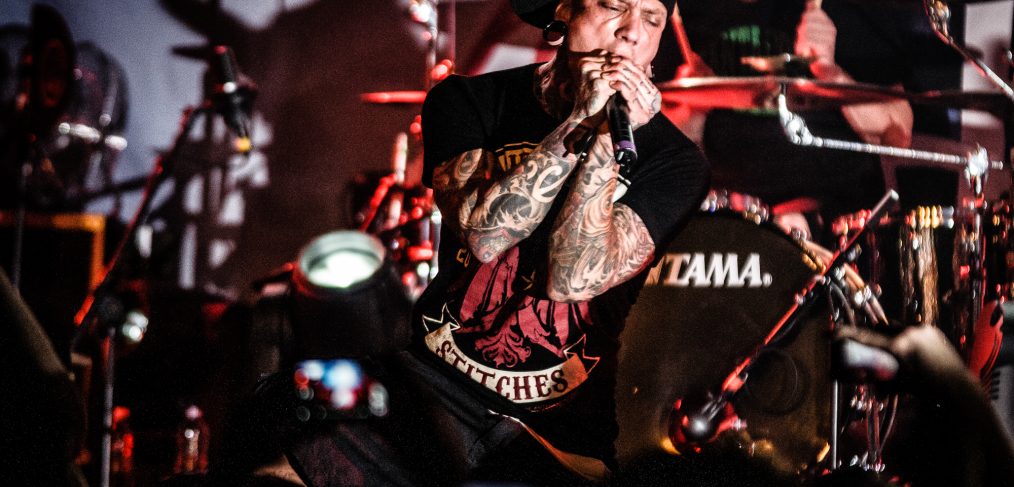 Konsert: Marissa Burns Trey, The Unguided & Dead by April @ Brewhouse, Göteborg
I fredags drog jag till Brewhouse i Göteborg med Sara och Camilla för att lyssna på och fota ett av mina absoluta favoritband, Dead by April med support av Marissa Burns Trey & The Unguided.
Det blev en mycket trevlig kväll med grym musik!
Dead by April spelade även in delar av sin kommande live-DVD den kvällen vilket självklart är trevligt!
Publiken har löjligt liten dock, speciellt med tanke på att dom nu var på hemmaplan i Göteborg och dessutom skulle spela in till en dvd, men men det är väl sånt som händer.
Ur mitt egna tycke så var ljuset bedrövligt att fota i. Ibland tog jag bort kameran från ögat och kollade på showen som alla andra besökare och då var det nice ljus, men så fort man sätter kameran till ögat och ska försöka att fånga dessa headbangande och hoppande artister på bild så blir det inte fullt lika roligt. Svagt ljus innebär högt ISO på kameran vilket i sin tur resulterar i bilder med en del brus i. Men man gör det bästa man klarar med det befintliga ljus som finns och jag stod mest och njöt av musik denna kvällen så jag är ändå nöjd med slutresultatet!
Marissa Burns Trey
The Unguided
Dead by April