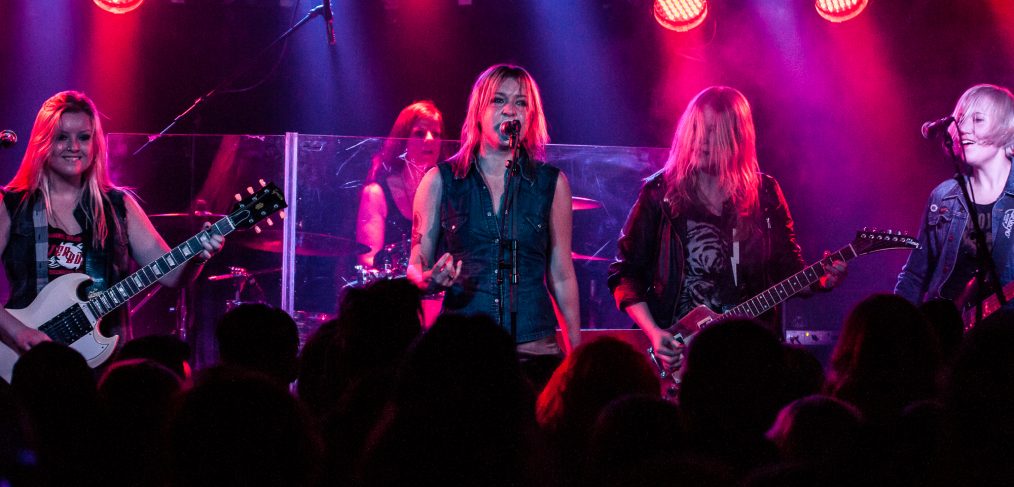 Konsert: Thundermother @ Sticky Fingers
För några timmar sedan var jag på Sticky Fingers i Göteborg för att fota två konserter, Thundermother och The Last Band. Tyvärr så blev The Last Band's framträdande lite försenat (enligt den tiden jag fick höra) så jag var tvungen att sticka därifrån innan dom han börja spela för att hinna med sista tåget hem till Trollhättan. Där har vi en nackdel med att inte bo i Göteborg!
Men jag hängde lite med Camilla och hejade på lite folk här och var och så fotade jag Thundermother's hela show som var kanonbra, precis som sist på Backstage! Vi fick reda på att dom kommer att spela in sin första skiva snart, den kommer jag köpa utan tvekan! Och jag köpte dessutom en av deras t-shirtar ikväll för att stödja bandet lite.